Heller Talks of Effort to Spare Nevadans From Deep Medicaid Cuts
Source: Las Vegas Review-Journal
Nevada's Republican Sen. Dean Heller distanced himself from President Donald Trump's budget proposal on Wednesday, saying he is working with a bipartisan group to preserve Medicaid spending in states that expanded the program.
In his first interview on his behind-the-scenes role in helping craft the Senate's version of legislation to supplant the Affordable Care Act, Heller acknowledged that he and his colleagues face a tough challenge fighting off the $800 billion in Medicaid cuts over 10 years included in Trump's budget blueprint and the House health care bill approved on May 4.
"The question is how do you get to 51 votes," Heller told the Review-Journal. "It's not going to be easy."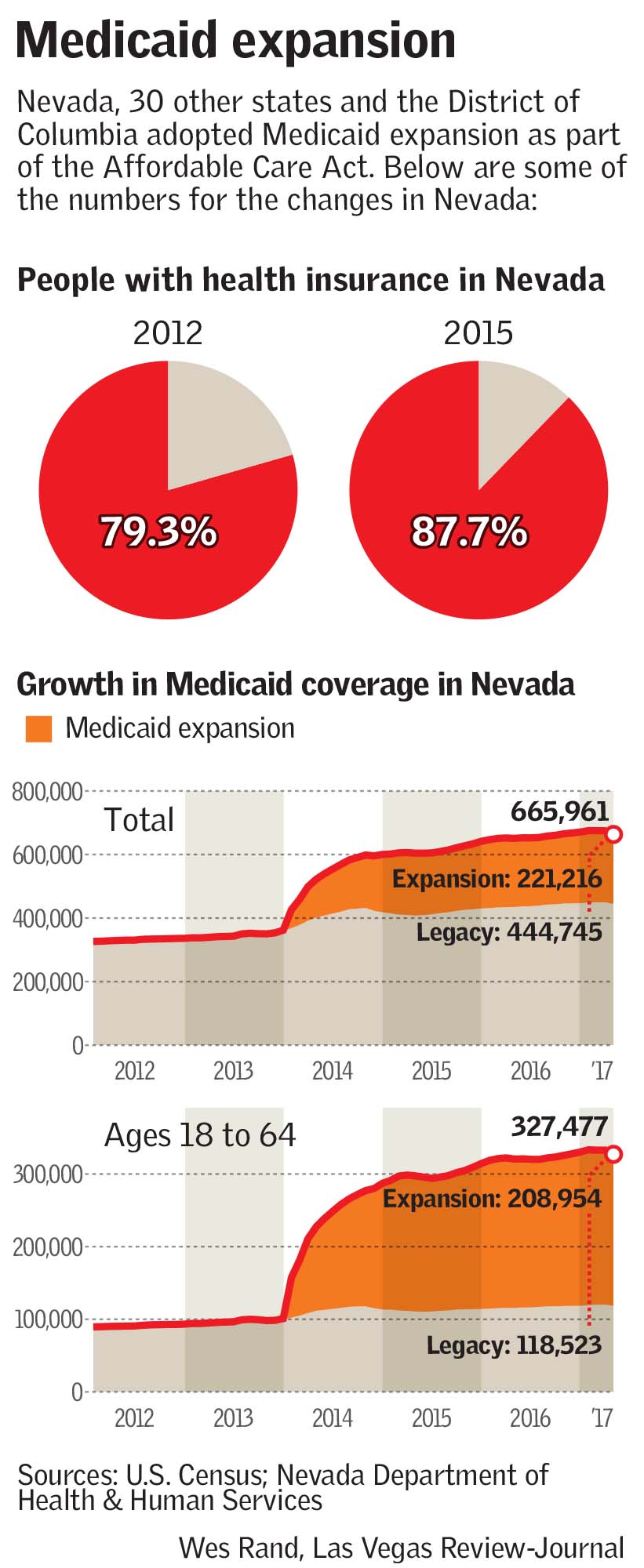 Heller is working with a bipartisan group of senators to write a health care bill that can pass in the Senate and be reconciled with the House legislation that passed last month with the support of Trump.
The House bill, which would change Medicaid funding formulas used to reimburse states, would increase the number of uninsured Americans by 23 million people and provide $119 billion in budget savings by 2026, according to a "scoring" of the legislation released Wednesday by the nonpartisan Congressional Budget Office.
Little room for Republican maneuvering
Many Republican senators expressed reservations about the House bill, which, among other changes, would use block grants and per-capita formulas to reduce federal Medicaid reimbursements to the states.
But with a 52-48 majority, the GOP has little room to maneuver in crafting a bill that can pass.
Senate Majority Leader Mitch McConnell, R-Ky., has set up a working group of about 13 Republican lawmakers to write health care legislation that he hopes can pass by the August recess.
Filed Under: ACA/Health Reform, Exchange, Medicare/Medicaid, Nevada Watch